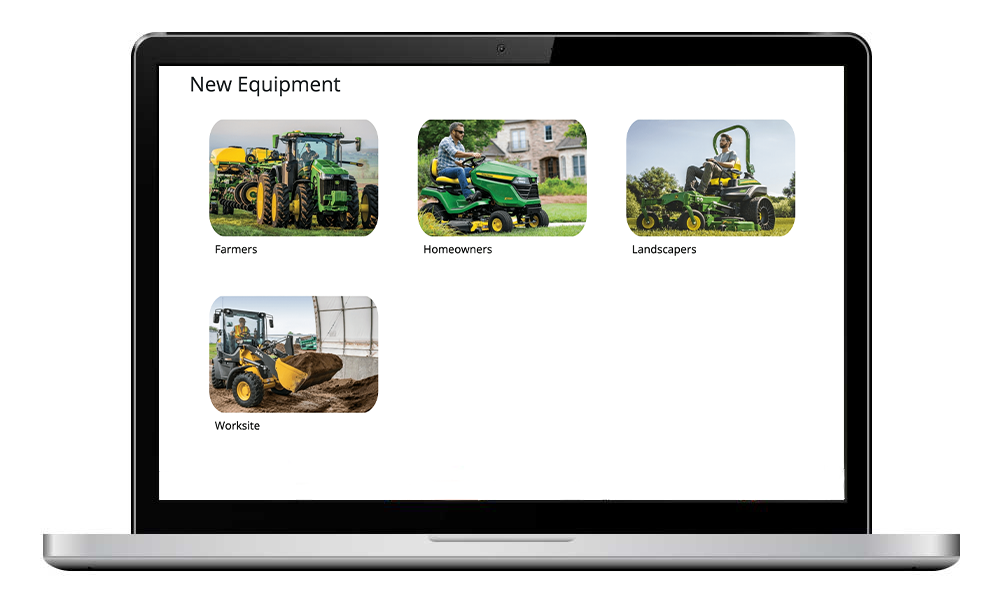 New Equipment
John Deere and a variety of short line manufacturers new equipment is provided in their own OEM new equipment modules. The John Deere modules supports every available aspect of the John Deere product feed including features, specifications, images, pricing, comparison tables, options accessories, incentives and promotions. Other OEM modules provide rich product data as provided by each manufacturer. Dealers can easily manage pricing and categorization of equipment with a simple drag and drop interface.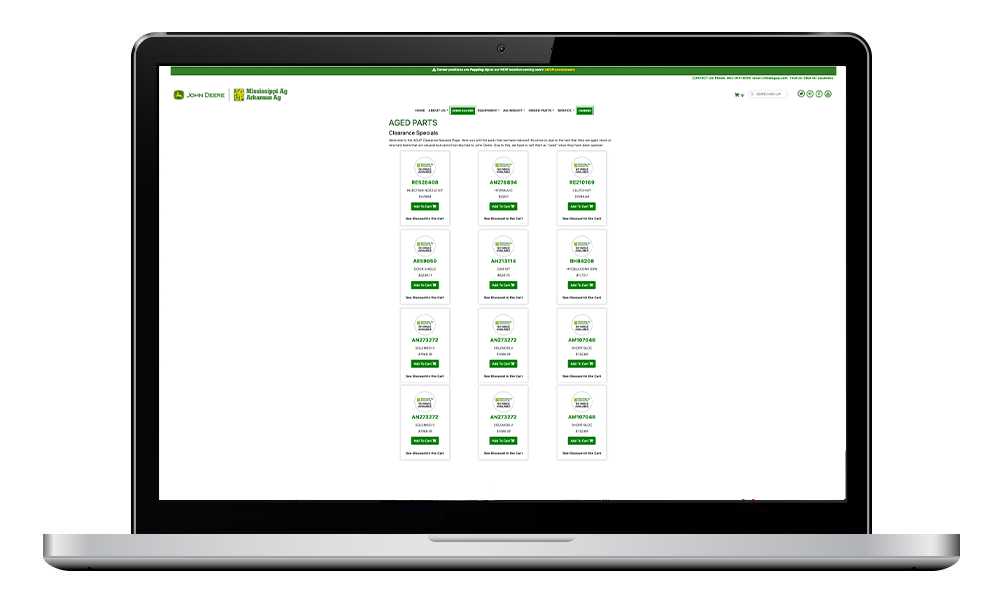 Add Custom Products
If you need to add parts or products that we don't have an equipment feed for, EQHarvest has the solution in a simple to use custom equipment module. Now you can easily add an unlimited number of new products. It's simple to quickly add single products online, or use the export/import functions to manage products in an external spreadsheet. Plus, to make marketing your site more affordable, the module fully supports Google's requirements so you can run cost effective Google shopping campaigns.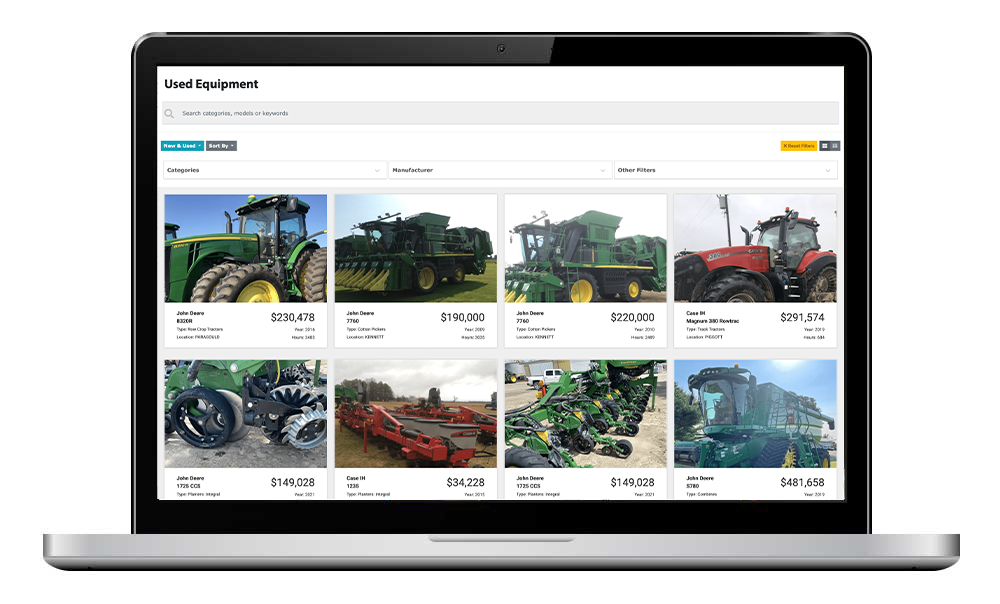 Used Equipment
Used equipment inventory is seamlessly integrated into your site from MachineFinder Pro or a Sandhills inventory system if you desire. You don't have to change anything about how you manage your inventory. AN intelligent instant search continually updates search results in real time with each letter you time. It's fast, responsive and provides a variety of filtration and sorting optionsin addition to user configurable gallery or list views. EQHarvest delivers the most powerful used equipment module in the industry.